Welcome to copper head gaskets by GASKET WORKS USA, L.L.C. We are located in Southern California in an area rich with racing history and innovation from Go-Karts, Stock cars, Street Rods, Performance Engine Components and experimental aircraft.
Gasket Works began as an offshoot of the owners' own racing program in 1992. When he couldn't not find a gasket that met his exacting requirements he decided to make his own. Other racers were interested too ....and the rest is history. Gasket Works USA, LLC now ships custom gaskets world-wide from Tierra Del Fuego to Singapore. From Caracus to Bahrain.
Racing continues to be in our family tradition beginning in the late 40's and continuing by winning classes at Le Mans, France and Sebring during the glory years from the fifties to the sixties. Currently racing for fun in Vintage trim
.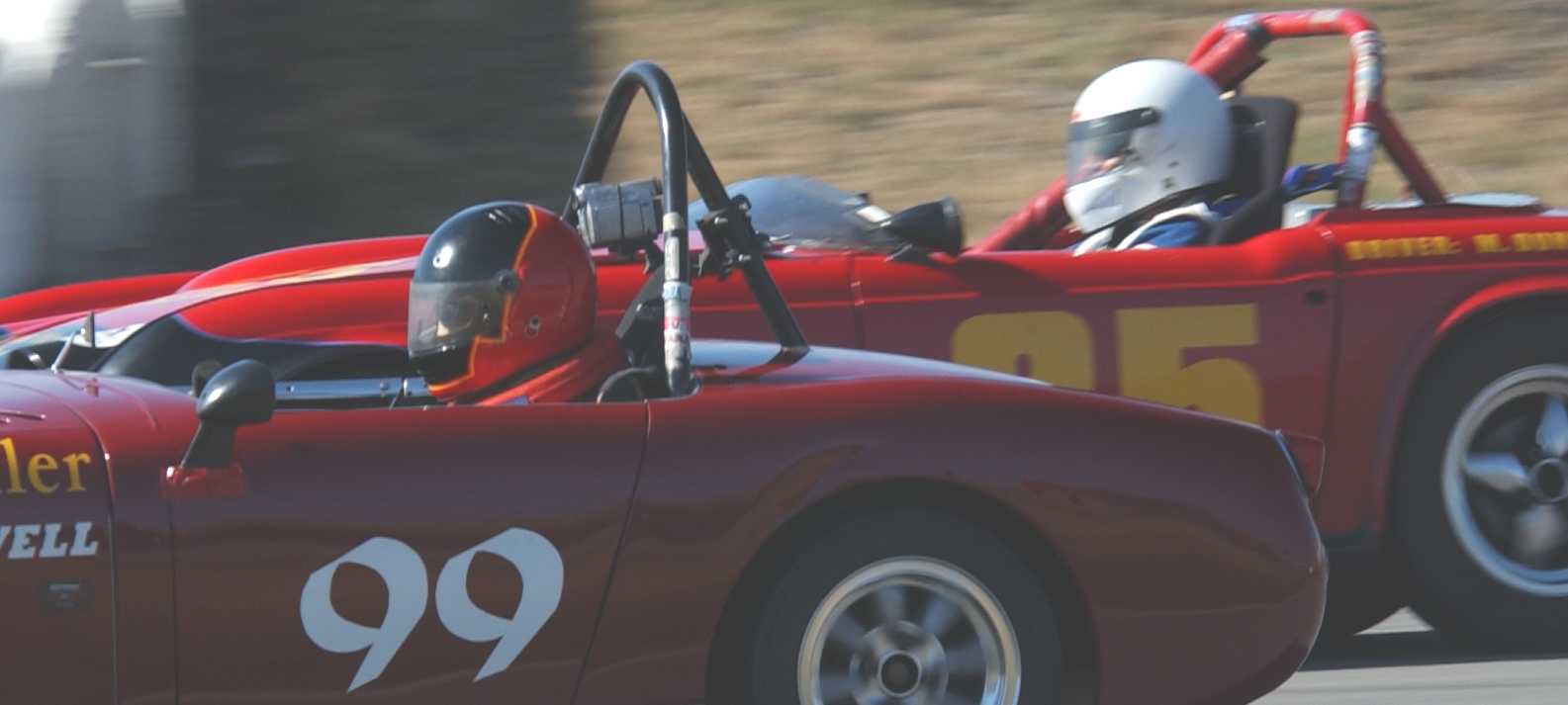 July/03 at Cal Speedway Fontana.
Copper is a marvelous metal and is a natural element. This gasket is 99.96% pure copper and .04% oxygen. It is absolutely asbestos free and is made in the U.S.A.. It may be of varying thicknesses depending upon your needs.
Our product is a quality item. We take pride in our workmanship.


Please "Click" on the "WHAT'S NEW" tab to see the latest recommendations or information. This information is dated for your benefit..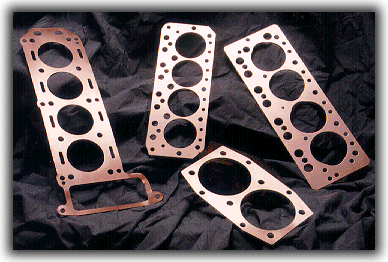 GASKET WORKS USA, invites special inquiries and unique/custom head gasket requests. You will get a personal telephone call to discuss head gasketing solutions to your application. Call us at 626-358-1616 pacific time zone. Our hours at the shop are 8:00am to 5:00 pm Monday through Friday and 8:00 am till noon on Saturdays. Let us know what you think of our www page. If you have suggestions please email us - we'll respond.
Standard MATERIAL THICKNESS .021,.032, .043,.054,.063,.070,.086, .093, and .125"
Custom thicknesses are available in .001" increments From .021" to .125" call for quote.
Some copper, brass or Stainless Steel products can be made quite thin at .002".
Typical Applications
•Racing
•Restoration Projects
•To compensate for thin "overmilled" heads.
•To decrease compression ratio.
•"One-Off" capability
•TURBOCHARGING
•Prototype