LATEST GASKET WORKS NEWS: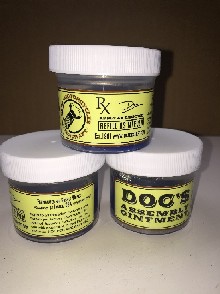 A custom anti-seize specially formulated for engine assembly
~~~~~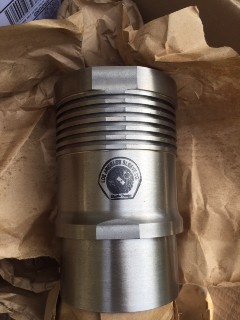 A custom designed replacement cylinder liner for Triumph TR2 - TR4
~~~~~
Stainless Steel O rings at an unbelievable 0.004" thickness to surround the cylinder bore. (see product section). Why take the engine to the machine shop and have a wire groove milled when this O ring will suffice?
Special serrated edge embeds onto the gasket - locking it in place.
These are the answer to your compression problems.
Custom Made to your specification
call for more information
~~~~~
Congratulations to the entire GW racing team. Most notably, Paul S. (Mechanic), Charles G. (metalurgist), Steve S, (suspension specialist) and John C. (Guru of tuning). These fellows were PIVOTAL in chassis / suspension setup and developing the killer Phase 1 motor that enabled The GW TR4A to be one of the FASTEST TR4's in the USA!!!!!
#25 red
At the Mid-Ohio race track.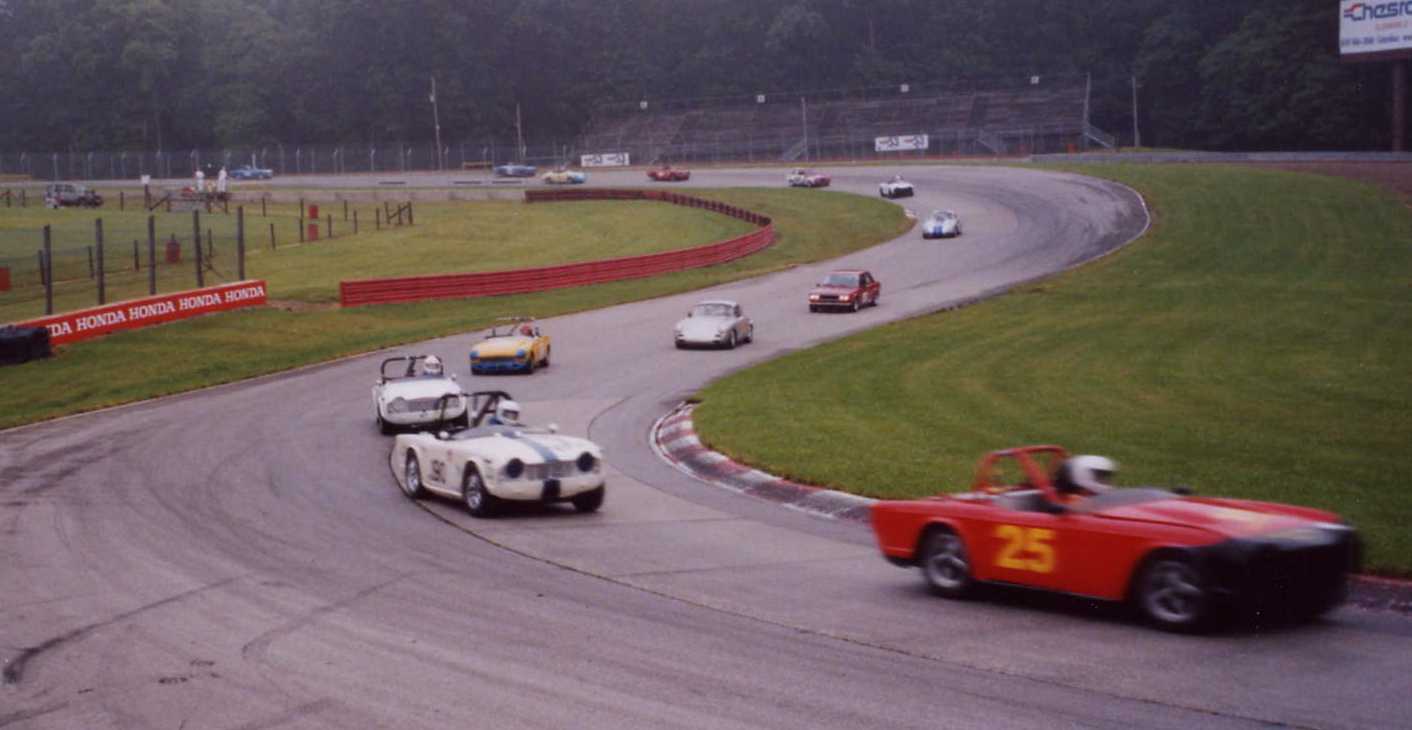 ~~~~~
Make it safe and sane...
If speed is what you need why not really do it right and race on the track with a sanctioned race organization? It is safer and rewarding.
Contact
1-800-280-VARA
The best and largest Vintage racing organization.
Vintage Automobile Racing Association
~~~~~

***IMPORTANT NEW INFORMATION ***
ANNEALING: Recent testing has NOT shown a benefit to annealing (making copper soft). Conventional lore and some metalurgical intuition has many believing that annealing is critical. Using proper clamping force with high quality fasteners and using GWG P/5 as directed has been successful in NON-annealed copper gaskets. Motors that have a steel O ring around the cylinder bore will however, benefit from annealing. In that the gasket will seat into the O ring. But, it's reusability is doubtfull.
SURFACE FINISH: We now recommend that the surfaces of your engine block and head be machined to an RA of about 60 micro inches for cast iron. Aluminum heads need to be finished even smoother closer to 40-50 RA. It is important to note that newer engines that use MLS (multilayer shim) gaskets require very smooth surfaces that are near 27 RA. Many machine shops do not have the necessary equipment to achieve this smoothness. It is mandatory that the flatness be within spec. --no greater than .002" side to side and typically .004" from front to back with no sudden irregularities greater than .001"-FOR Cast Iron heads. For Aluminum heads no greater than .002" in any dimension.
Be very careful with machined surfaces. Surfaces need to be clean, flat and true.
DON'T use a high speed rotatory surface abraisive wheel to clean surfaces -it maybe fast but it is not a good technique.
Recently, manufactured custom gaskets for Michigan Consolidated Gas Co. for their Bessemer type large engines for natural gas delivery stations. (September 2003).
~~~~~
Dozens of new gasket patterns added .